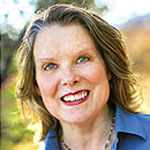 Jodi Schwen, editor of the Lake Country Journal Magazine,
will lead a writer's workshop, "Finding What's Right to Write (for You!)" at
3:30 p.m. Thursday, Feb. 23 in Room E203 on the Brainerd campus of Central
Lakes College. The workshop is sponsored by the Center for Lifelong Learning at
CLC.The act of writing is hard work, said
Schwen, who intends to help participants build on individual creativity and
writing interests. She will discuss genres of writing (fiction, memoir, family
history, etc.) and explore ways to bring your writing passions to life.
The Internet has made it easier to
access websites; yet it's more challenging to narrow your publishing
choices. The days of paging laboriously through a hefty writer's market
book are gone. The workshop will help you take your writing to the next level, whether
writing for publication, your personal satisfaction, or just to find a writers'
group and your genre.
Schwen has been editor-in-chief of
the award-winning Lake Country Journal since 1999. Schwen's published credits also
include Guideposts and Minnesota Monthly magazines. She has written original
dramas and monologues and presented workshops on journaling, creativity, and how
to freelance.
Her master's thesis researched the
narratives of breast cancer patients. The thesis was published in 2010 and
includes a drama she wrote, titled, "One Person Away"— based on the true stories
of breast cancer survivors.
Cost to attend this event is $5 for
non-members or free for those with a Center for Lifelong Learning membership. For
information go to www.clcmn.edu/lifelonglearning.