Download Office to Your Home/Personal Computer
CLC Students and employees are eligible to receive a free download of Microsoft Office to install on personally-owned computers.  The software will remain active as long as you are a enrolled student or employed at CLC.  Soon after you leave employment or stop enrolling in classes, the software will de-active and you will no longer be able to use Office.
Before attempting to download and install, here are some things to check:
If using a laptop computer, make sure it is plugged in and fully charged.

Your computer has all current updates installed

You have time to download and install the software without interruption.  (Depending on Internet speed, installation can take up to 30 minutes)
Lets get started!
Step 1: Log into Office 365  https://login.microsoftonline.com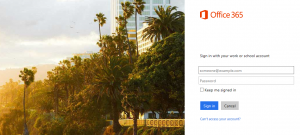 Username: <yourstarid>@minnstate.edu (Faculty/Staff) or <yourstarid>@go.minnstate.edu (Students)
Password: Your StarID password
Step 2: Click Sign in
Step 3: On the top menu bar, click on the gear next to your picture.
Step 4: A dropdown box will show up, click on Office 365 Settings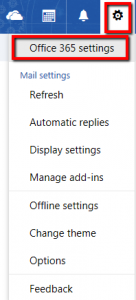 Step 5: Click on Software – Install and manage software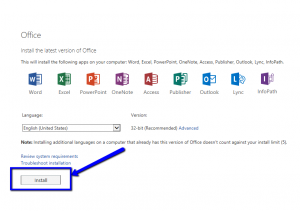 Step 6: Click on Install