Campus Operations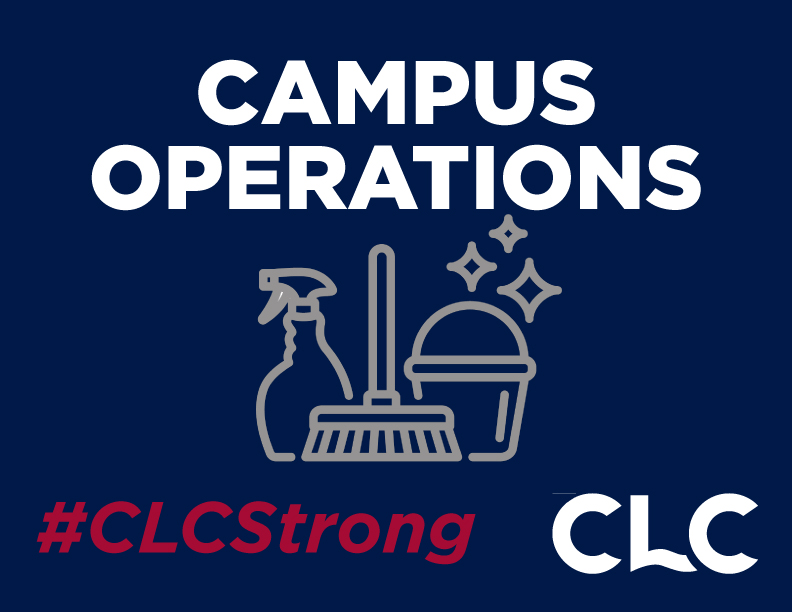 Promote Social Distancing
Promote social distancing at 6 feet apart. For example, clearly mark unavailable areas and manage high-traffic transition periods.
Clean Common Spaces
Clean all classrooms, research spaces and common areas regularly, adhering to recommended protocols.
Limit Occupancy of Common Spaces
Limit elevator and restroom occupancy to maintain social distancing.
Facilities Checklist
The Facilities Readiness Checklist helps building management teams address major building systems such as HVAC, water, electrical, security and access systems.
Workspace Checklist
The Workspace Navigation Checklist helps building management teams address preparing the spaces and rooms within a building to accommodate behavior in office spaces, and preparing classrooms and other common spaces.
Safeguarding Facilities
Elevator, stairwell, hallway and restroom access will be limited based on facility square footage. Location-specific signage will provide guidance, with restroom capacity generally limited.
Meetings and Events
For now, organized events and gatherings are not generally permitted on campus. We will be reassessing event guidelines before/during the fall semester as we monitor the state of COVID-19 and federal, state and local guidelines. If the university permits events this fall, organizers should consider holding them online.