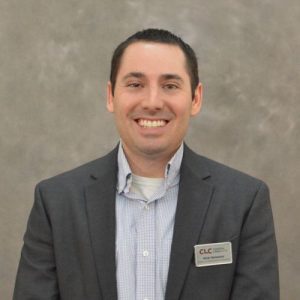 Instructor Dr. Nick Heisserer has been named the 2023-24 Central Lakes College Board of Trustees Outstanding Educator. Heisserer teaches Business Managment at the college. This honor includes nominations by students and peers, as well as a recommendation from a committee of CLC employees. 
"Nick's dedication to students and outstanding instruction is truly inspiring," said Dr. Hara Charlier. "He wholeheartedly embraces the College's culture of caring and is a role model for colleagues and students alike." 
Heisserer said he was honored to be recognized. 
"I work with outstanding faculty and staff that truly care about students and educational excellence," he said. "It is an honor to receive this award among so many deserving individuals at CLC." 
Heisserer will represent CLC at the BOT Award ceremony later this spring and will be under consideration for selection as one of several Minnesota State BOT Educators of the Year. Previous CLC educators to receive this high honor include Darci Goeden, Betsy Picciano, Adam Marcotte, Kari Frisch and Tanya Hoting-Mrazek.