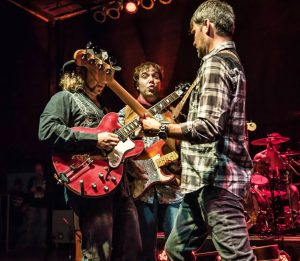 Get ready for a sensational three-day musical extravaganza as the Central Lakes Community Performing Arts Center proudly presents the Summer Twilight Music Festival from August 23rd to 25th, 2023. This not-to-be-missed event will take place at the West Side Tent of the Central Lakes College campus in Brainerd. This diverse lineup includes artists from across the world and music to thrill all ages.
Kicking off the festival on August 23rd are the electrifying B2wins. Hailing from Brazil, the charismatic twin brothers deliver an unforgettable high-energy show that fuses various genres into a mesmerizing blend of rock, dance, and soul. Pronounced "B-Twins," their captivating renditions of crowd favorites and engaging live performance are set to create an enchanting experience that is part rock concert, part dance party, and a true vacation for the soul.
On August 24th, brace yourselves for the magic of Creedence Revived, a tribute band that has taken the world by storm. Known for their sold-out shows and breathtaking performances for audiences upwards of 30,000, Creedence Revived promises to transport festival-goers back in time with their authentic rendition of classic hits. This group of immensely talented musicians, each a master in their own right, pays homage to the legendary Creedence Clearwater Revival, promising a night of musical nostalgia.
The festival's grand finale on August 25th brings a remarkable collaboration of talent to the stage. Ken Waldman, a seasoned Alaskan artist, will join forces with Kyle Orla and Kelley Smith to deliver a unique performance that combines Appalachian-style string-band music with original poetry and folk tunes. The trio's blend of artistry promises to take the audience on an emotive journey through music and storytelling, evoking a sense of connection and wonder.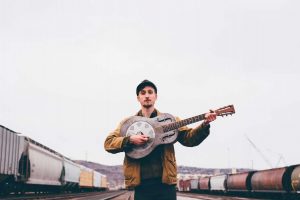 "We are thrilled to present the Summer Twilight Festival, an event that showcases the power of music to unite our community and uplift our spirits," said Joey Yow, Director of the Central Lakes Community Performing Arts Center. "This week will be a farewell celebration of an incredible summer and a welcome to the students returning to Central Lakes College for the upcoming semester. With a diverse lineup and performances that span genres and generations, we invite everyone to join us for a week of pure musical joy."
The Summer Twilight Music Festival is proudly sponsored by the Five Wings Arts Council and the Minnesota State Arts Board, organizations dedicated to promoting and nurturing the arts within the region.
For more information and to purchase tickets, please visit www.clcperformingarts.com. Don't miss out on this unforgettable celebration of music, camaraderie, and the magic of summer evenings.
Event Details:
Dates: August 23-25, 2023
Location: West Side Tent, Central Lakes College campus, Brainerd, MN
Website: www.clcperformingarts.com