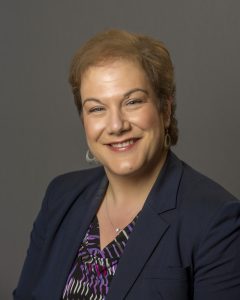 By Dr. Hara Charlier, President of Central Lakes College
Central Lakes College just wrapped up its 2023 commencement events, and we are so incredibly proud of each of our students. Every student makes a mark at CLC, and there is no question that we are better as a College because these students were here.
Over the course of the three days of events, we honored over 800 graduates and hosted 2,300 guests.
Commencement is our favorite time of the year – it's our chance to celebrate the success of our students. It's a chance for us to meet our students' families and learn about their future plans. They have each worked so hard and overcome so many obstacles to get to this day.
Staples Student Senate president Ryan Youngbauer said it best during his commencement speech: "The accomplishment of these students who have committed so much of their time to higher learning needs to be commended. But it takes a lot of dedication, bravery and struggling to get to where we all are now."
In her commencement speech, Brainerd Student Senate President Angelina Schultz, who was heavily involved in meaningful campus initiatives, encouraged her classmates to stay involved as they move to the next step in life.
"I encourage you to say yes. Say yes and see where it takes you. Then, see where it takes you next."
Commencement is also a time to celebrate the next chapter in our students' lives. So many of our students have accepted jobs in their career fields or are transferring to the next level of their education. In our Heavy Equipment Operation & Maintenance Program, every student who graduated this year has been offered a position. Some of those offers came months in advance of graduation.
Recently, our Welding Program students had the chance to interview with companies from across the region. More than a dozen companies set up in the Brainerd campus gym to interview students. It was a great way to connect students with workforce leaders. As you might expect, many students left the event with prospects, connections and jobs.
We also recently held our annual Awards Day at both campuses where we honored students with awards such as the Perseverance Award, Student of the Year, Freshman and Sophomore of the Year, Diversity, Equity and Inclusion Award, Senator of the Year, and more. This was an excellent way for students to vote and decide which classmates most deserved these honors.
While we celebrate students moving on in their lives, they'll always be part of the CLC family. Every year, we're heartened by the fact that so many CLC alums return to the College, wanting to give back. They do so by participating in committees and attending events. They also contribute to scholarships through the CLC Foundation because they know first-hand how a scholarship can change the trajectory of a student's life. Our students know that by giving a little, they can affect students for generations to come.
For those still thinking about taking summer classes at CLC, there is still time to register. The summer session starts June 1. It's a great time to get a jump-start on your degree, grab a few credits while you're back home and transfer them to your university, and to make your mark on our College.
Congratulations to the class of 2023! We can't wait to see what you'll do next.