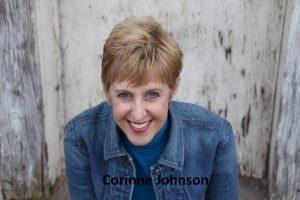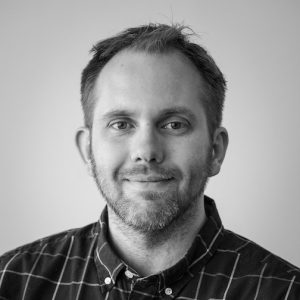 Central Lakes College is pleased to announce the addition of two new leaders in its Performing Arts Center. Joey Yow has been named Director of the Central Lakes Community Performing Arts Center and Cory Johnson will serve as theatre faculty within the Liberal Arts and Sciences at the college. 
"The arts are an integral part of the College. We are proud to serve many audiences and celebrate the impact of performance – through the CLC Performing Arts Center, through our academic programs in both theatre and music and throughout our communities," said CLC President Dr. Hara Charlier. "We are excited to welcome Joey and Cory to the College. They join incredible teams deeply engaged in this work and will provide strong leadership." 
CLC has a deep commitment to the arts, with its rich history in performing arts, visual arts, and music. The college is well known for its work with Brainerd Community Theatre and dramatic arts instruction. It has also expanded its music program with the addition of the Music AFA Degree and eight performance ensembles. With the hiring of Yow and Johnson, the college will continue to expand its program. 
Yow most recently served as the Managing Director of Luna Stage and Technical Director of Newark Academy in New Jersey. He holds a Master's Degree in Arts Administration. His experience in visual and performing art programming will be a great addition to the CLC community. 
"I am thrilled to join the team at Central Lakes College, and am honored to be entrusted with the responsibility of leading the Performing Arts Center," Yow said. "I look forward to building upon the excellent foundations of artistic programming presented by CLC with artists and stories that entertain, inspire and connect with the members of the Brainerd lakes community." 
Johnson brings a deep background in teaching, acting, and directing theatre. She earned her Doctorate in Theatre at the University of Oregon and has spent the majority of her career at St. Ambrose University in Davenport, Iowa. She has also taught at Augustana College and performed improvisational theatre at Dudley Riggs' Brave New Workshop in Minneapolis. 
Johnson will work closely with Yow and the college to continue moving live theatre forward at CLC.  
"I am thrilled to be joining the team at CLC and will be doing my best to honor the great tradition of excellence on the college's stages," said Johnson. "Meeting the community of artists that abound in the Brainerd lakes area is a priority for me. I am actively reviewing the list of previous productions at CLC and hoping to find the right fit for the students and the audience for our fall slot."   
Combining Johnson's academic strengths with Yow's artistic visionary strengths, CLC Foundation Executive Director Kate Adornetto is confident that this new leadership will take an already "first-class cultural arts series" to the next level. "I look forward to working with Joey, Cory and the entire cultural arts community to create even more exciting events for patrons to enjoy," Adornetto said. 
Anne Nelson Fisher, Dean of Liberal Arts and Sciences, reflected on the upcoming Fall Semester: "Students with an interest in performing on stage or in learning about the history and process of how live theatre works will continue to have those opportunities at Central Lakes College. There is a place for many skills in the theatre department—from acting to supporting lighting and sound to set-building to ushering. Come find out how to develop your skills and talents!"