CLC announced on Monday that it is suspending its men's and women's basketball seasons due to concerns over the COVID-19 pandemic. The college does, however, remain optimistic about hosting spring sports.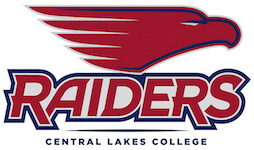 In a statement, Central Lakes College president Hara Charlier said, "The decision to suspend Raider basketball was made after a great deal of conversation and careful consideration of data. COVID-19 infection rates continue to increase throughout our state, our region and our college community. Unfortunately, the indoor nature of basketball and the challenges associated with competition carry significant inherent risk. While our players and coaches are committed to following all mitigation protocols, the risk is simply too great. "
"We understand and share the deep sense of disappointment felt by our student-athletes. We will continue to work to provide meaningful opportunities for our athletes to develop, engage, and be successful at the college. Rest assured that our commitment to Raider athletics is as strong as ever, and we look forward to cheering for our Raiders next year," said Charlier.
The college is, however, planning to host softball and baseball next semester. According to administrators, the outdoor, low-contact nature of spring athletics reduces risk. They are hopeful that with strong mitigation measures and COVID transmission rates expected to improve in the spring, Raider athletes will be on the field. The nature and timing of practices remains to be determined but will follow CLC COVID protocols. Spring training out-of-state trips have been canceled.
Jim Russell, CLC Athletic Director, said he is disappointed about winter sports, but also understands the situation at hand.
"We appreciate our administration for their efforts and the communication process in making these decisions.  We are excited about softball and baseball and for our student athletes who will be participating this spring."
CLC requires safety plans from athletics following guidelines in place by the NJCAA, conference and from the college's pandemic response team.