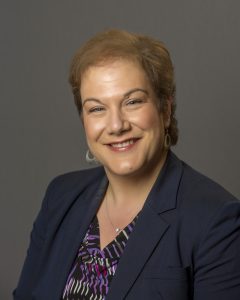 By Dr. Hara Charlier, President of Central Lakes College
I recently had the opportunity to milk a cow by hand, or at least attempt to. It was all part of June Dairy Days, an annual celebration at Culver's. While I was grossly unsuccessful in the number of ounces (I only got .25 of an ounce!), the celebration was successful in shining a light on one of our region's most critical sectors – agriculture. When we think of the Brainerd lakes region, agriculture may not immediately come to mind. But, I assure you, agriculture is thriving here, especially at Central Lakes College.
Whether you work in agriculture every day, enjoy the rich natural resources in our area, or are simply a consumer of food, agriculture is critical to our communities. Our great state boasts nearly 8.9 million acres of state- and federal-managed natural resources, 75 state parks and recreation areas, 26 million acres of crop land and nearly 75,000 farms. Minnesota ranks No. 5 in the nation in agriculture exports, and 1 in 5 jobs is connected to agriculture, according to the Minnesota Department of Agriculture. So, whether you're a producer or a consumer, we must all be concerned about the critical intersection of farmer viability and environmental sustainability. No matter our background, we all have a common interest in being outstanding stewards of our natural resources.
At CLC, our agriculture roots run deep (pun intended). We've been invested in the field for more than 50 years. People are sometimes surprised to hear that agriculture is such a big part of Central Lakes College. However, we take seriously our mission to serve the community. Because agriculture is critical to central Minnesota, it is critical to us!
To meet the region's needs, our programs focus on three areas: agriculture, food and natural resources. They provide opportunities for students who are interested in going into one of many career areas, and the opportunities are vast! Our students are interested in farming, research, education, business, equipment, finance, conservation, horticulture, animal science, landscaping and many other careers. In addition to exciting degrees and diplomas in Agriculture, Horticulture, and Natural Resources Technology, students earn certificates in unique focus areas, such as Wildlife Tourism, Local Foods, Sustainable Landscaping and Specialty Crops. In all cases, the programs are relevant and hands-on. Students gets direct experience through projects and internships. Our Farm Business Management faculty even work directly with more than 250 farms throughout the region.
Cutting-edge technology goes hand-in-hand with agriculture. You many not think of drones and precision machinery when you picture farming, but some of the coolest technology I've seen comes from agriculture. I was even able to drive a GPS-controlled combine a few years ago at my first Ag and Energy Field Day (check out the info on this upcoming event below!). It is experiences like this that open our minds to the advancements and opportunities in agriculture.
Every changing field embraces research, and CLC is proud to be the central Minnesota hub for research in the unique, coarse, sandy soils of our region. Through our Ag and Energy Center, we farm nearly 2,000 acres, dedicating that work to research and demonstration. We partner to conduct research on different types of genetics, soil health practices, irrigation, and water quality. The work ensures that companies and farmers have access to valuable research right from their own backyards.
There are always new ideas and opportunities sprouting up at our Ag and Energy Center. For example, we are very excited about the new aeroponics food pod, where we'll research indoor food production technology. Inside a massive shipping container, an entire hydroponic system will include all of the components needed for commercial food production. This project, which is a collaboration with the Todd-Wadena Electric Cooperative, Lakewood Health System and Great River Energy, will help gather data useful for the future expansion of Minnesota's indoor agriculture industry. Just imagine locally grown food year-round in Minnesota!
This is just one example of the incredibly cool and innovative research projects we have going on at our campuses. As always, I encourage you to stop by and explore all the great things we have going on in agriculture. You'll be amazed as you consider the many connections needed to get food from the field all the way to your plate at home. Next time you're on the lake, think about the resources, perspectives and people needed to manage our natural resources. Combined, the field of agriculture, food, and natural resources equates to hundreds of careers and countless opportunities for students- great paying, high-demand jobs, right here at home.
There has never been a better time to consider enrolling at CLC. Right now, we are offering several $2,500 Workforce Development Scholarships for students entering high- demand occupations like agriculture, healthcare, information technology, manufacturing, early childhood education and transportation. We thank the Minnesota Legislature for making these scholarships possible. Check out the front page of our website at clcmn.edu for more information.
Finally, there is no better way to learn about agriculture than by getting up close and personal. I'd like to invite you to attend Field Day at the Ag and Energy Center in Staples, August 23rd, 9 a.m. to 3 p.m. This free, family-friendly event lets you learn about agriculture through some great hands-on activities, such as drone flying, combine driving, research tours and local food tasting. You'll have a terrific time while giving thought to the role that agriculture plays in your life and in your future. I hope to see you there!
No matter what your level of participation in agriculture – consumer, manager or producer – we consistently need to build relationships with our food source and our environment. After all, we want our famers to be able to provide a wholesome product at a competitive price while preserving the region's natural resources.
The United States enjoys the safest, most economical food supply on the planet. The Brainerd lakes area is no different. We can both farm and enjoy our natural resources, all within the same region, and employ thousands of people doing it.