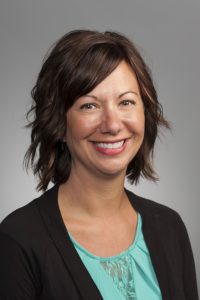 Calling all Central Lakes College alumni! We want to hear from you. Whether you attended a class or graduated from Brainerd Junior College, Staples Technical College, Brainerd Technical College, Brainerd Junior College, or CLC, you are part of our CLC alumni family. So let's connect. The Alumni Association encourages anyone who has walked our halls as a student or walked across the graduation stage over the last 81 years to update their contact information. There are two simple ways to do this, and you can find that information below.
In order to fulfill CLC's vision to inspire learning, advance innovation, and transform lives, it's important for us to reconnect with our alumni to hear about your experiences and collect your input for our future. You have a firsthand knowledge of our campuses and you can help us shape the future for our students.
For some added fun, the CLC Alumni Association also has some activities planned for alumni to attend this summer. The first is a summer coffee series with CLC President Dr. Hara Charlier. The dates and locations are as follows: June 21 at Coco Moon in Brainerd; July 30 at Stomping Grounds in Staples; and August 7 and Caribou in the Grizzly's Center in Baxter. Each event begins at 7:30 a.m. Alumni are invited for a complimentary cup of fresh brew from the Alumni Association, as well as casual conversation.
Alumni will also want to take in a show at our CLC Performing Arts Program this summer. The program will celebrate its 50th anniversary this summer offering 1969 "roll back prices" for performances of The Sunshine Boys playing June 25 through July 3rd. Also playing this summer is 'The Complete Works of William Shakespeare (Abridged)' from July 15-24. Additionally, 'Mamma Mia!' opens Aug. 27 and plays through Sept. 7. Bonus: At the Aug. 28 performance, alumni get a deep discount on tickets! Just call the Box Office at 855-8199 to learn about that discount.
Finally, all alumni and friends of Central Lakes College are invited to attend The Night Out: A Magical Night for our Students on Thursday, August 29. This enchanting event lets you catch up with friends, classmates, instructors and more, all while supporting future students. Find more information on our website.
To stay up to date on the latest information from the CLC Alumni Association, be sure to update your contact information now. You can call Amy in the Alumni office at 218-855-8135 or you can update your information on our website at www.clcmn.edu/alumni and click on "Update Alumni Profile."
And be sure to catch us on Facebook, too, at CLC Alumni Association. I look forward to seeing you at one of our alumni events, or stop by our offices on campus to say hello!
Jana Shogren, Director of Resource Development & Central Lakes College Foundation