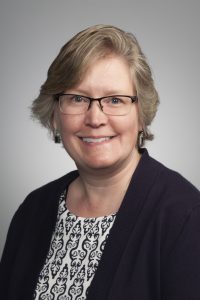 Kari Christiansen, Vice President of Administrative Services at Central Lakes College, was awarded the Next Gen All-Star Award, presented at the Minnesota State CFO Annual Conference.
This award, presented for the first time this year, recognizes individuals or teams whose efforts support the design, coordination, and implementation of the system's ERP conversion efforts.
"I feel honored to receive this award for my involvement in the NextGen project committees," Christiansen said. "This project is important work for our Minnesota State system, as we plan for the replacement of our current student record/finance/payroll system. This is a multi-year project involving key stakeholders across the system."
Christiansen serves on four committees related to the NextGen project, dating back nearly a year and a half ago with the first committee.
Award criteria include campus and system leadership and commitment to the successful planning for and implementation of the system's new enterprise data system. The award was presented to Christiansen, as well as a few of her colleagues, for their extraordinary contributions to the Next Gen ERP project.
Laura King, Vice Chancellor and Chief Financial Officer of Minnesota State said, "These colleagues have done an outstanding job getting the project off on the right foot, representing our interests in the design discussions, and balancing all of the deadlines and demands of their campus work with the enterprise effort."