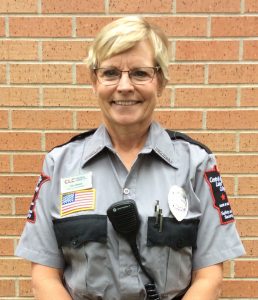 Central Lakes College welcomes Joy Larson as its Security and Emergency Management Coordinator.
Larson, a Deerwood resident, comes to CLC with 13 years combined law enforcement experience at the Pine River Police Department and most recently the Brainerd Police Department, where she retired in 2016 as patrol sergeant.
She is also a CLC alumna, having earned her Law Enforcement Certificate from the college. Prior, Larson earned her BA in Criminal Justice and Political Science from the University of St. Thomas.
At CLC, Larson looks forward to continue to lead a "professional security staff that have at their core the desire to help, serve and provide a safe campus for everyone."
"CLC is a place to use my experience to create a safe learning environment," she said. "It's kind of like coming home."