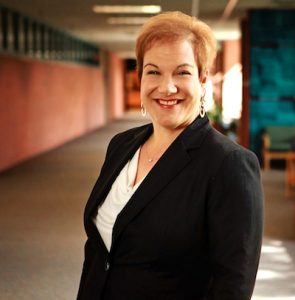 The launch of the new academic year is bringing about a remarkable first: at a Minnesota State college or university, the president is now as likely to be a woman as a man now that 14 out of 30 presidents are female. This is nearly double the national average (26 percent), according to 
Women in Higher Education
.
This milestone was reached this summer as six Minnesota State colleges and universities welcomed new presidents – five of whom are women:
Virginia Arthur, Metropolitan State University

Hara Charlier, Central Lakes College

Mary Davenport, Rochester Community and Technical College (interim)

Faith Hensrud, Bemidji State University and Northwest Technical College

Sharon Pierce, Minneapolis Community and Technical College
"In the past few years, women are increasingly leading our state colleges and universities," said Steven Rosenstone, chancellor of Minnesota State. "Presidential search committees have been very intentional in building diverse and outstanding pools of tremendously talented leaders from which to choose."
In addition, the Leadership Council of Minnesota State – a group that includes all 30 college and university presidents – elected four of their peers to serve on the group's executive committee, also all women:  
·
Anne Blackhurst, Minnesota State University Moorhead
·
Joyce Ester, Normandale Community College
·
Connie Gores, Southwest Minnesota State University
·
Barbara McDonald, North Hennepin Community College
Minnesota State also is making impressive gains in racial and ethnic diversity within its presidential ranks. Fully 30 percent are presidents from underrepresented groups, compared to the national average of 13 percent, according to 
the American Council on Education
, and compared to 19 percent of Minnesota's population, according to 
the Minnesota Demographic Center
.
"These gains are the result of a deep and abiding organizational commitment to equity and inclusion led by Chancellor Steven Rosenstone," said Dawn Erlandson, chair of the Human Resources Committee of the Minnesota State Colleges and Universities Board of Trustees. "His vision has served as the foundation for a multi-layered strategy for developing, recruiting, and retaining diverse leaders in an effort to better serve our nearly 400,000 students."