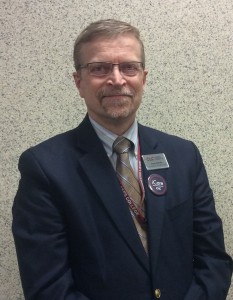 Central Lakes College recently announced the removal of the interim status of Vice President of Academic and Student Affairs David Hietala.
"Dave Hietala joined the college at a critical time as interim last year and has been responsible for a number of positive changes. Having Dave in a permanent role will provide stability during the presidential transition and allow him to move many important initiatives forward," said CLC President Dr. Larry Lundblad.
Hietala's work within higher education — across six institutions, in both deeply rural and urban areas — includes service as an undergraduate and graduate faculty member, director, dean, vice president and president.
With experience in these roles and diverse settings, Dr. Hietala said, "CLC is an exemplary college, fully engaged in its work with area high schools, in program innovation, accreditation, and in building support structures to safeguard student success. It's truly an honor to now serve in a continuing role as CLC's Vice President of Academic and Student Affairs."
Hietala holds a Ph.D. in Adult Learning from the Union Institute, Cincinnati, with a research emphasis in adult transformative learning, including dissertation research in Greatham, England.