04may12:00 pm1:00 pmCultural Thursday Presents - Majestic Greece12:00 pm - 1:00 pm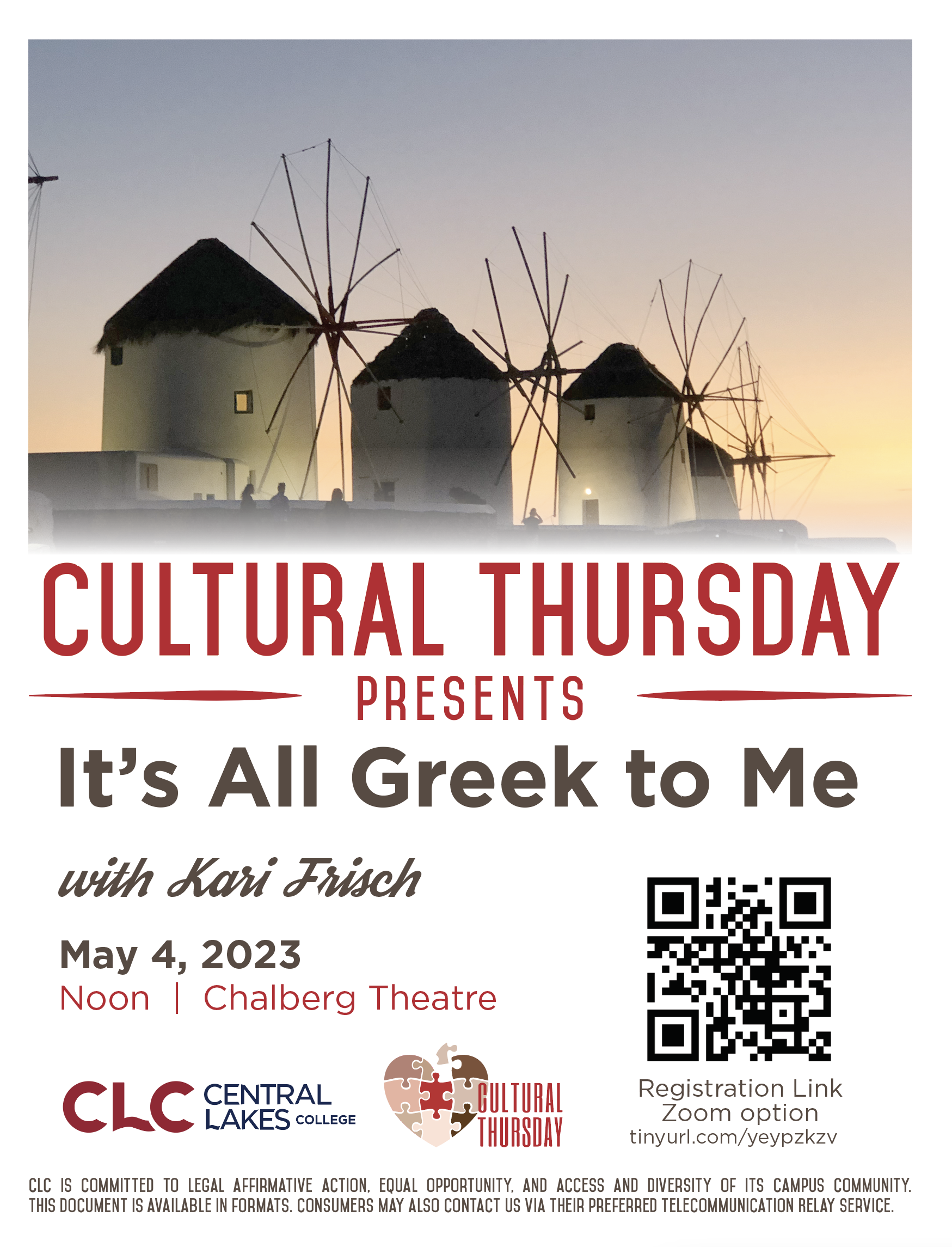 Event Details

If money and time were no object, would like to go to Greece? Yep, that's what I thought. Who wouldn't? That is why you need to attend the last Cultural Thursday presentation of this school year.

On Thursday, May 4th at noon in the Chalberg Theatre, CLC's very own Kari Frisch will regale and challenge us with stories and images from her extensive time in Greece last year. This is much more than just the Acropolis, folks. Kari spent time mindfully exploring Greek culture, landscapes and backroads while meeting its people. She'll help us better understand the nation and its diverse culture today. In preparation for your own trip to Greece one day, be sure to seize the opportunity to learn from seasoned traveler and professional educator Kari Frisch.

As we all know, it is impossible to overstate the impact and influence that Greece has had on the rest of the world. Take advantage of this end-of-year opportunity to vicariously travel to Greece! I look forward to seeing y'all in the Chalberg on Thursday May 4th or via Zoom webinar. Registration details can be found in the attachment! Help me fill the theater and support Kari and this outstanding learning opportunity!

Thanks for your ongoing support and promotion of Cultural Thursday programs!
Time

(Thursday) 12:00 pm - 1:00 pm