View Job Listings
Code Compliance Inspector
City of Brainerd - Brainerd City Hall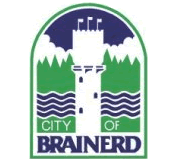 Job Description
The City of Brainerd is seeking applicants for a temporary/seasonal Code Compliance Inspector in the City's Department of Building Safety.
EXAMPLES OF WORK:
• Performs inspections and related functions to residential and commercial properties to ensure compliance with various city codes including, but not limited to property maintenance, housing, grass, and nuisances.
• Assists inspectors and city staff with investigations and special projects.
• Investigates complaints and issues letters of compliance.
• Works with individuals in the community to achieve compliance with city codes while fostering a sense of community.
• Responsible for maintaining records, filing, and other duties as assigned.
MINIMUM REQUIREMENTS:
• Must have a valid and unrestricted Minnesota Driver's License.
• Must have working knowledge of computers, including Microsoft Office.
DESIRABALE QUALIFICATIONS:
• Completed or currently enrolled in a Housing Planning, Community Development, Building Construction, Law Enforcement or other related post-secondary education program.
• Experience enforcing codes, such as property maintenance, construction, or nuisances.
• Experience providing customer service or handling complaints.
Central Lakes College reserves the right to edit and/or refuse employment listings for posting on this Website.
It is the policy of Central Lakes College to comply with federal and state law prohibiting discrimination in student admissions or treatment of students or employees on the basis of race, color, creed, sex, age, national origin, marital status, sexual preference, handicap, disability, status with regard to public assistance, or other protected groups. Upon request, this information will be made available in an alternative form.