Photography Assistant
Camp Courage - Maple Lake, MN | Camp Friendship - Annandale, MN | Camp Courage North - Lake George, MN | Camp Eden Wood - Eden Prairie, MN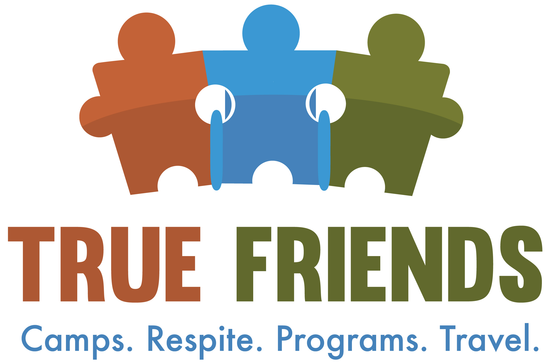 Job Description
As a Photography Assistant you are responsible for visually sharing the life-changing experiences of True Friends. Photography Assistants observe and may participant in programs and activities surrounding a variety of services including summer camp, respite services, horse therapy, team building, travel events and much more.
True Friends presents unique marketing and communications opportunities to showcase experiences that truly enhance the lives of the individuals we support in all summer camp activities.
Photographers will:
• Identify unique opportunities to take photographs and/or videos of individuals, places and things in a variety of indoor and outdoor settings.
• Assist with the coordination of group photographs such as sibling/friends photos, cabin photos, and all camp photos.
• Edit, catalog and prep photos to be used for marketing opportunities including social media, website, print materials and video.
• Collaborate with Marketing Assistant to complete service specific marketing projects.
• Support their assigned camp, either Camp Friendship, Camp Courage/Courage North, or Camp Eden Wood with content of campers, staff, volunteers and more.
*Comprehensive training, housing & meals are provided*
Seasonal position. Orientation starts May 19, 2018. Ideal end date August 24, 2018.
You should apply if you are…
• Current college student with an emphasis in Photography, Videography, or related program/major.
• Are looking to strengthen photography and visual story-telling skills for a large non-profit.
• Minimum of 2 years' experience with photography and editing.
• Experience shooting outdoors in bright sunlight and action photography.
• Team player who is also able to work independently and manage their own schedule.
• Ability to meet deadlines and take direction and feedback from camp leadership.
• Passionate about making a difference in the world.
• Happy to live and work in a communal setting.
• Eager to take initiative and have a strong work ethic.
• Able to be flexible and adapt to an ever-changing environment.
Central Lakes College reserves the right to edit and/or refuse employment listings for posting on this Website.
It is the policy of Central Lakes College to comply with federal and state law prohibiting discrimination in student admissions or treatment of students or employees on the basis of race, color, creed, sex, age, national origin, marital status, sexual preference, handicap, disability, status with regard to public assistance, or other protected groups. Upon request, this information will be made available in an alternative form.