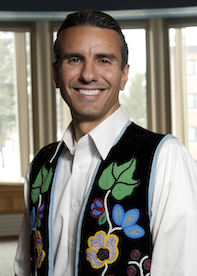 Dr. Anton 'Tony' Treuer
Dr. Anton 'Tony' Treuer is a professor of Ojibwe Studies at Bemidji State University, author, cultural trainer and one of the leading Ojibwe instructors in the country. He started teaching at CLC via ITV in spring 2017. Treuer is the editor of the Oshkaabewis Native Journal and has won 40-plus prestigious leadership awards and fellowships including: American Philosophical Society, National Endowment for the Humanities, National Science Foundation, Bush Foundation, and John Simon Guggenheim Foundation.
His equity, education and cultural work has put him on the path of service around the region, nation and the world.