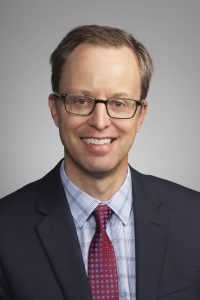 By Paul Preimesberger, CLC Dean of Enrollment Management and Student Success
At Central Lakes College, we believe the investment in higher education is well worth it. Whether students graduate with a diploma, certificate or an Associate's of Arts Degree, these students will benefit from higher wages and expanded opportunities in their careers. However, we also recognize that the cost of higher education is frequently a barrier for many students and families.
That's why Central Lakes College, in cooperation with District 181, has recently made available BrightFuture scholarships to 2019 Brainerd High School graduates who met Federal Free and Reduced Lunch qualifications in the district. These scholarships can be applied to any program at Central Lakes College, and will cover the cost of one year of tuition, provide a $500 credit at the CLC Bookstore for books and supplies, and pair each student with an academic support mentor.
We are very pleased that 12 BHS graduates plan to take advantage of this opportunity. If you received a letter notifying you of this scholarship, there's still time to apply. Please give us a call at 218-855-8109.
The BrightFuture Scholarships are just one way that CLC helps to offset the cost of a college education. In fact, last year the CLC Foundation awarded about 500 student scholarships totaling nearly $400,000. The Foundation's annual Night Out fundraiser has raised over $70,000 the past three years, all of which directly benefits our students. We would love to see you at this year's event, which takes place on August 29. You can get your tickets at clcmn.edu/thenightout.
Even without a scholarship, students and families find that financial aid dramatically eases the cost of a college education. In fact, 80 percent of CLC students receive some type of financial assistance. Our knowledgeable and supportive Financial Aid team meets with students and families every day to help them complete the FAFSA. See info here: clcmn.edu/financial-aid or call 218-855-8031 to make an appointment.
CLC is also committed to making sure our students have access to support and resources to keep them enrolled once they arrive on campus. Our newly renovated and expanded Food Pantry is available to all students, no questions asked. We thank Second Harvest North Central Food Bank, Crow Wing Energized, Kids Against Hunger, The Brainerd Lions Club, Lakewood Church, Sourcewell, the Initiative Foundation, Pan-O-Gold, Foundation for Essential Needs, many CLC employees and many of you, for your generous donations. You're invited to attend our Food Pantry Open House on August 27 from 4-5:30 pm in room C226.
Finally, the cost of college textbooks may be a lot lower than you think. CLC offers a Z(ero Cost) Degree Associate of Arts, which means that students can earn an AA Degree without having to buy a textbook. Any CLC student can take Z-Degree classes, and students may take as many Z-Degree classes as desired or available. Many faculty also offer low-cost textbooks. Visit our website for more information: clcmn.edu/z-degree.
Your bright future at Central Lakes College is an investment you can afford to make! Please call us at 218-855-8031 to get started. I look forward to seeing you on campus!