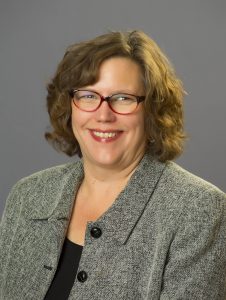 Central Lakes College is pleased to announce the appointment of Joy Bodin as its Vice President of Academic and Student Affairs on July 3.
"Joy brings a wealth of experience in curriculum development and enrollment management through her work at Hennepin Technical College. We are excited to welcome her to the CLC family," said CLC President Hara Charlier.
Bodin comes to CLC from Hennepin Technical College, where she's been serving as the Academic Dean of Industry and Social Science since 2010. Bodin's previous experience at Hennepin Technical College was as the Interim Dean of Student Affairs from 2011-12, and serving as Director of Marketing and Admissions in 1999 to 2010. Prior to her experience at Hennepin Technical College as an administrator, Bodin taught introductory computer courses. Bodin graduated from Capella University with a Master's Degree in Education with a specialization in enrollment management.
Bodin was selected after the college conducted a national search.
"I am excited to support the good work being done at Central Lakes College and to work with the faculty, staff, students, and community to make CLC the best it can be," Bodin said. "My family and I are looking forward to becoming involved in the Brainerd, Staples and surrounding communities."
In addition, these current CLC employees have taken on additional responsibilities/new roles:
Tara Karels, now Dean of Staples Campus, CTE and Grants.
Rebekah Kent, now Dean of CTE Brainerd Campus and Customized Training.
Mary Sam, Dean of Students, Equity and Inclusion.
Paul Preimesberger, Dean of Enrollment Management and Student Success.