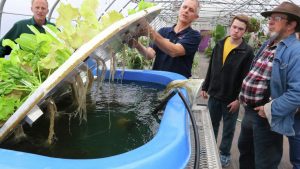 RAIDER SPOTLIGHT FRIDAY!
Meet Jeff Dirks. He's an instructor for the Sustainable Greenhouse and Landscaping programs.
What you like most about your job: I get to be creative, problem solve, and do something different every day.
Fondest CLC memory: Every time students thank me for what they have learned.
Something people may not know about you: My favorite place to be is on or in the water; canoeing, windsurfing, snorkeling, sailing, fishing, duck hunting or more.