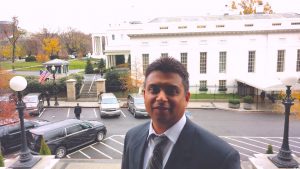 Ajeet Yadav, Environmental Health and Safety Director at Central Lakes College, has been accepted as a 2016-2017 Policy Fellow at the University of Minnesota Humphrey School of Public Affairs. A committee of prominent Minnesota Republican and DFL leaders, a nonprofit director, and business leaders recommended Yadav's admission to this year's cohort. The program is designed to develop leaders in self-awareness, coalition building, and understanding how to make things happen in and around the policy process.
The course work is over a 10-month period in which fellows learn to network and use leadership on a grander level than their lone institution. The program gave Yadav a global outlook that can work within the confines of legislation and regulation yet use ingenuity and network connections to meet the needs of diverse communities.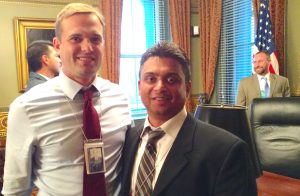 On November 29, 2016, Yadav traveled to Washington D.C. for a weeklong study trip. There, he was able to meet various representatives and watch the process of government in action. Highlights include visiting the Department of State, Council on Foreign Affairs, Bloomberg News, andthe Whitehouse.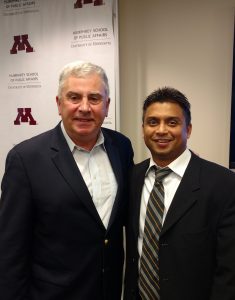 Yadav stated, "This is a great opportunity for me to learn and develop leadership skills. This is a very stimulating experience that inspired me to find meaning in what I do, taught me to be thoughtful and take responsibility to give back to the community. Most importantly, it helped me understand the meaning of success. Success does not mean individual's achievement, rather it defines collective engagement where everyone excels and communities prosper. This can be achieved by putting our self-interest aside and working towards our shared objectives for collective impact."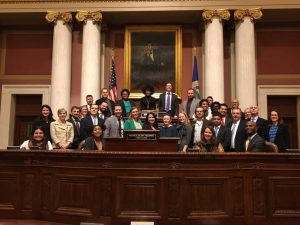 "All the leaders that I met during my DC educational trip had great energy and were very passionate about the work they do to improve the quality of human life. They are the role models I aspire to be one day – a leader like them."