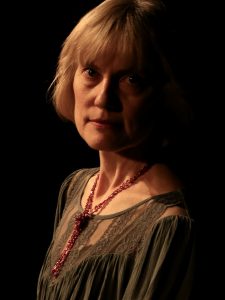 Retired Central Lakes College English instructor Donna Salli has released her debut novel, "A Notion of Pelicans."
A book launch celebration and signing will be Friday, Sept. 23 from 1 to 4 p.m. in the Jon Hassler Library at CLC. Books will be for sale at the event, with a short program at 1:30 and a reception to follow. The event is free and open to the public.
About the book:
At Pelican Church, with its legendary and mysterious pelican flying overhead, the people are the epitome of human. At times they are petty and self-focused—at others, generous, with hearts and minds that encompass worlds. In "A Notion of Pelicans," the people have notions that can, and do, go awry, and the consequences range from amusing to tragic.
About the author:
Donna Salli retired from CLC in May 2016. She received her BA in English from the University of Wisconsin-Madison and her MFA in Poetry from the University of Massachusetts-Amherst. Her debut novel is being released by North Star Press in September 2016. Her poems and creative nonfiction essays have appeared in literary journals, magazines, and newspapers, including Loonfeather, Hellas, The Hawaii Review, Kansas Quarterly, The Little Magazine, Primavera, Quarterly West, Lake Superior Magazine, Cream City Review, and Star Tribune, and in anthologies such as Dust & Fire: Women's Stories and Art by Women from Bemidji State U. Press and North Writers II: Our Place in the Woods from U. of Minnesota Press. In 2000 she received a Mentor Series Award in poetry from the Loft Literary Center in Minneapolis.
Most recently, she took first place in Poetry on the Wall 2015, a juried poetry exhibit at Franklin Arts Center in Brainerd, Minnesota. She has received regional arts grants, served on poetry grants recommendation panels for the Minnesota State Arts Board, and served as judge and nomination selector for the Minnesota Book Awards. Her play The Rock Farm, about a Finnish-American family living in the Upper Peninsula, has been produced in Finland (in translation), Minnesota, and Michigan. The Rock Farm received a staged reading and panel critique as part of PlayLab at the 2012 Great Plains Theatre Conference. In October 2016, it will receive a workshop-production staged reading, as part of the Fall 2016 season of the Northern Lakes Arts Association in Ely, Minnesota. Salli lives in Brainerd and recently retired from teaching English at Central Lakes College.