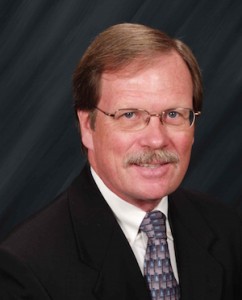 Peter Nelson, a consultant with the North Central Small Business Development Center at Central Lakes College, was recently recognized for his work with small businesses at the Association of Small Business Development Centers (ASBDC) national conference in San Francisco.
While at the event, he was part of a very select group who received tours of the international headquarters for Facebook, Google and Intuit Corporations.
Also attending the conference was Greg Bergman, director of the SBDC at Central Lakes College. "This was a great event to be part of," Bergman said. "A person could not help but get excited about entrepreneurship given the location and the great speakers there."
Keynote speakers at the event included Sheryl Sandberg, COO of Facebook; Karen Peacock, vice president at Intuit; and Maria Contreras-Sweet, administrator for the U.S. Small Business Administration.
The ASBDC conference offers professional development and networking opportunities to business coaching professionals from throughout the nation. Over 150 workshop presenters and 59 exhibitors shared their expertise with over 1500 SBDC business consultants and staff that attended the conference.
The North Central Minnesota SBDC provides information, training and consulting to help small businesses start, grow and transition. Over 400 businesses in Minnesota annually receive these services at no cost to the business.
For more information regarding services available, the SBDC at Central Lakes College can be contacted at 218-855-8140 or visit them online at www.clcmn.edu/smallbusiness.