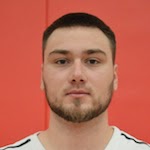 It was a hungry Northland Pioneers team that faced the Central Lakes Raiders Saturday.
The Raiders sent them home starving as CLC made crucial free throws in the stretch run to defeat the Pioneers 73-63.
The Raiders, behind 14 first-half points from Alex Koch, led 35-33 at the break. In the second half, pulled away thanks to 13-of-16 shooting from the free throw.
Koch led all scorers with 18 points, including 4-5 from behind the 3-point line. Radamus Jones finished with 14 points followed by N'Gai Dixon with 10.
Story courtesy of the Brainerd Dispatch.
Read more
.