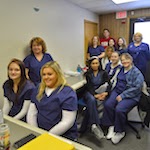 Beginning in January, Central Lakes College
began offer nursing classes at a new satellite location in Pine River. The spring
semester 2015 classes began on January 13. The classes offered at the Pine River
site are Nursing Assistant Class – 3 Credits and the Home Health Aide
Class – 1 Credit .
A
designated scholarship fund was created for any student taking
classes at the Pine River site.
Upon completion of either the Nursing
Assistant Class or the Home Health Aide class, students are eligible to take
the MN State Competency Evaluation. After passing the Competency Evaluation,
candidates will be placed on the MN State Registry as a Nursing Assistant
and/or Home Health Aide.
Classes are being held at the NEW Central Lakes
College satellite location at 980 Front Street North, Pine River, MN.
This project was made possible by the cooperation of the Pine River-Backus School District, Central Lakes College, and generous public and private donations.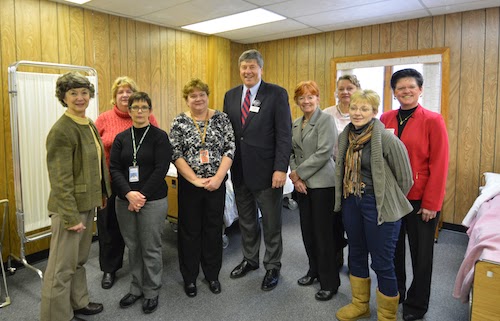 (Left to Right)
Jenny Holden – CLC Nursing Instructor
Peggy Rider – CLC Interim Director of Practical Nursing
Kris Jandl – CLC Nursing Instructor
Cathy Bettino – Pine River-Backus Schools Superintendent
Larry Lundblad – CLC President
Char Kinzer – Crow Wing Power (Donor)
Gail Leverson – Cass County Economic Development Corp. (Donor)
Katy Botz – Pine River-Backus School Board (Donor)
Not pictured – Travis Kelly (Donor)