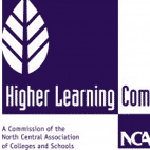 A review team from
the Higher Learning Commission, a division of the North Central Association of
Colleges and Schools, will be in Brainerd and Staples Monday to Wednesday. The team
is visiting Central Lakes College to evaluate accreditation status. Over the last 40 years such visits to
the local college have resulted in sustained accreditation. This is the
concluding phase of a process which CLC last completed in 2002. Five consulting evaluators will
examine the college's self-study and assessment procedures, their outcomes, and
solicit input from administration, faculty, staff, students, and individuals
associated with higher education in the region. Dozens of meetings are scheduled to
examine academic leadership and standards, delivery of education, use of technology,
access and effectiveness of support services, institutional research, and relations
with community, students, school districts, and the Minnesota State Colleges
and Universities system. The team will be on the Brainerd
campus Monday, Tuesday, and Wednesday, and at Staples Tuesday.