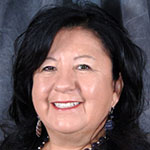 Melanie Benjamin, chief
executive of the Mille Lacs Band of Ojibwe Indians, will present the Nov. 1
Cultural Thursday program at noon in Chalberg Theatre on the Brainerd campus of
Central Lakes College. The 50-minute program is free and open to the public. This program marks the start of
National Native American Indian Month. The program focus will be the Tribal Law
and Order Act, which helps address crime in tribal communities and places a
strong emphasis on decreasing violence against American Indian and Alaskan Native
women. Chief Executive Benjamin will examine the Act and relate the act to
issues facing American Indian women in Minnesota and the Mille Lacs Band
community.
"This is a rare and unique opportunity to hear from our neighboring
culture, the Ojibwe," said Cultural Thursday coordinator Jan Kurtz.
One of the six constituent bands of the Minnesota Chippewa Tribe, the
Mille Lacs Band of Ojibwe has become one of the largest employers in Minnesota
with more than 3,000 employees.
Benjamin has a long history of implementing positive change for her
tribe. She has served as Commissioner of Administration (the Band's highest
appointed position) from 1989 – 1997, and Chief of Staff to the late Chairman
Art Gahbow. She has also been Senior Vice President of Administration and
Finance at Grand Casino Hinckley. Benjamin was elected to her first term as
Chief Executive in 2000 and again in 2004.
During her terms as Chief Executive, Benjamin instituted several
programs and services that focused on improving youth, education, care for
elders, housing, economic and business development, land acquisition, job
creation and preserving the Ojibwe language. And under her administration's
leadership, the Band's businesses showed record profits.
Benjamin has a Bachelor of Science degree in Business Administration
from Bemidji State University and a Master's degree in Education from the
University of Minnesota, Duluth.
She is currently on the boards for Women Empowering Women for Indian
Nations, Indian Law Resource Center, is co-chair of the Leadership Circle for
the White House Project, American Civil Liberties Union, and chairs the
Affordable Housing Advisory Committee for the Federal Home Loan Band of Des
Moines.
Information on Cultural Thursday at CLC is available from Kurtz at
(218) 855-8183 or jkurtz@clcmn.edu