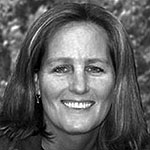 Julie Vreeland is a new Customized Training and Continuing Education Representative at Central Lakes College who will work on a part-time, temporary basis this
year. Her office is
in the Business and Industry Center on the Brainerd campus. According to Rebecca Best, Dean of Workforce, Economic & Regional Development, Julie will be developing and expanding relationships and
training partnerships with business and industry and other organizations in our
region.
She has served in the non-profit arena for over 30 years
starting at the Brainerd Chamber in 1981 as the Administrative Assistant. She was the CEO of the Moorhead Area
Chamber of Commerce. In 1997 Julie was named a Regional Director for Minnesota
Technology Inc. (MTI) and served in that capacity for 5 years. She was responsible for consultant policy development, funding strategy
development and implementation, and was the statewide director for
manufacturing alliances.
Most recently Julie worked as the Sales and Marketing Director
for MicroNet. She works part-time as the Coordinator for the
Brainerd Public Schools Foundation and is a graduate of Brainerd High School and St. Cloud State
University.