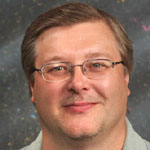 Central Lakes College Dean of
Liberal Arts and Sciences, Kelly B. McCalla, has been selected as the 2011-2012
Minnesota State Colleges and Universities Outstanding Academic and Student
Affairs Administrator. The award
recognizes an administrator at one of the system's 31 colleges and universities
spread across 54 campuses statewide. The recipient is selected by peer campus and
system administrators based on a series of criteria including innovation,
leadership and effectiveness.
In
conferring the award, Dr. Douglas Knowlton, MnSCU vice-chancellor for academic
and student affairs, praised McCalla as "a dedicated leader who
adapts and responds in ways that preserves the integrity of students and staff
alike as they work together to resolve concerns and provide the measure of
quality of services that students expect." McCalla is a 1983 graduate of
Central Lakes College. After completing
his Bachelor's and Master's degrees in English at Bemidji State University he
returned to the CLC in 1989 where he has held multiple positions including Tutorial
Center coordinator, English instructor, football coach, and outreach coordinator, before becoming the dean in 2008.
He was selected at the Teacher of the Year at CLC in 1995 and has lead
travel study trips to five different countries. In addition to his work at CLC,
McCalla serves as the chair of the Crosby-Ironton School Board. He is a 1981 C-I graduate who is active in
the Cuyuna Lakes Blandin Leadership Cohort and youth sports where he helps coach. His wife Celeste and their two children,
both of whom attend Cuyuna Range Elementary School, reside in Deerwood.