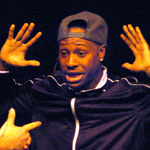 As part of Diversity Month programming, the non-profit, nationally recognized CLIMB Theatre of Inver Grove Heights performed "A Deeper Look" at Central Lakes College today, sponsored by the Diversity Leadership Council at CLC. We enter the stage as African Americans,
Asians, Native Americans, Latinos, and Caucasians. Because you see us, you
naturally think you know us. Our personal stories, bravely told through
monologues, scenes, music, dance and slides, will take you on a journey of
deeper understanding—not just of us, but of yourself. We are, you see, more
alike than different, but can we
interact from that point of view with others, especially after 9/11? Can we both
embrace and disengage from our American history of prejudice and religious
intolerance and its power to repeat
itself over and over again? "A Deeper Look" fits the CLIMB mission: to create and perform plays, classes, and other creative works that inspire and
propel people – especially young people – toward actions that benefit
themselves, each other, and the community. After the show, the DLC conducted a "Privilege Walk" in the gymnasium as an interaction session to enable individuals to assess their degree of privilege.
More images:
http://www.flickr.com/photos/58518185@N04