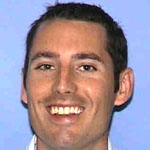 Nick Heisserer of
Pillager has been named Director of Admissions and Advising at Central Lakes
College, Brainerd and Staples. He had been the college's registrar since 2010. Heisserer has
been employed at CLC since 2004. Until 2008 he served as assistant director and
senior academic adviser in the Upward Bound program. He served as interim
director of TRIO/Upward Bound for one year before joining the Business
Management faculty as instructor in 2009. A former Bemidji High School social
studies teacher and track coach, Heisserer earned his bachelor's degree from
Bemidji State University, majoring in social studies with a minor in history.
In 2008 he earned his master's in management from the College of St.
Scholastica. He has participated in numerous initiatives
at CLC, from student learning assessment to self-study relating to the Higher
Learning Commission accreditation process. He is an active community volunteer
in support of crisis assistance, poverty reduction, and family empowerment.