As a part of the Minnesota State system, Central Lakes College receives funding via the legislative request submitted by Minnesota State.
Minnesota State is the fifth largest system of colleges and universities in the nation with 30 state colleges and universities across the state that serve as an essential resource to students, business, and industry.
In addition to requesting its operating budget, Minnesota State is requesting $178 million in new funding for fiscal years 2018 and 2019.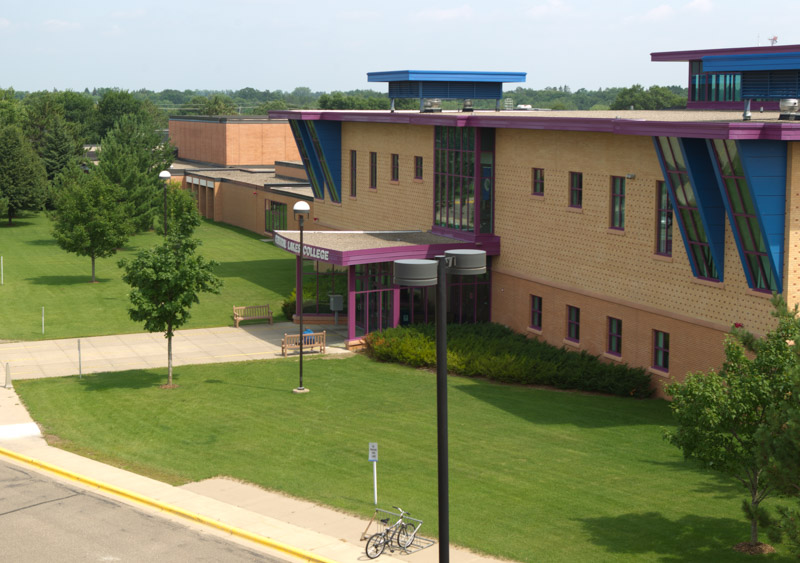 FY2018-FY2019 MINNESOTA STATE LEGISLATIVE REQUEST
$178 million in new funding over the next biennium
• $143 million to support and protect campuses like Central Lakes College
• $25 million for critical technology replacements impacting Central Lakes College
• $10 million for student incentive grants
To see the Minnesota State FY2018-FY2019 Budget Request, click here (pdf)
To see the complete Minnesota State FY2018-FY2019 Legislative Request book, click here (pdf)
IMPACT OF THE MINNESOTA STATE LEGISLATIVE REQUEST TO CENTRAL LAKES COLLEGE
• Central Lakes College will receive $3.3 million of the $143 million supporting and protecting campuses, and an estimated 348 students will be supported by the funding for incentive grants.
A fully funded request will allow us to
• Provide resources for enhancing student success through intentional advising, targeted retention efforts to close the achievement gap, expanded course offerings, and new program development.
Not fully funding the request will cause us to
• Continue significant budget reductions such as those already impacting FY18: 14 retirements with limited replacement, three position reductions, and $350,000 in operating reductions.
• Impair ability to implement student success strategies focused on retention and advising to close the achievement gap.
• Further reductions in course offerings and academic program closures.
To learn more about the impact of the Minnesota State legislative request to Central Lakes College click here (pdf)
2017 CENTRAL LAKES COLLEGE CAPITAL REQUEST
Should any portion of the Minnesota State capital request be funded, Central Lakes College is included for:
• $2.1 million in asset preservation (HEAPR)
EXTRAORDINARY REASONS TO #FUNDMINNESOTASTATE AND CENTRAL LAKES COLLEGE
• Central Lakes College is one of 37 state colleges and universities that are part of the Minnesota State system.
• The colleges and universities that make up Minnesota State are home to 54 campuses, 2 of which belong to Central Lakes College.
• Minnesota State serves 396,000 students annually, and Central Lakes College serves 7,122 of those students.
• Minnesota State serves more students of color, first generation college students, and low-income students, including the 10% of CLC students who are students of color and the 28% who are Pell eligible.
• Central Lakes College partners with businesses such as Clow Stamping, Essentia Health, Minnesota DNR, Lakewood Health System and others in an effort to make sure we offer the right programs, in the right places, turning out the right number of graduates who are prepared with the necessary knowledge and skills to be successful in the jobs of the future.
• We award more than 1,000 degrees, diplomas, and certificates annually.
• Central Lakes College generates an annual economic impact of $95 million from its operations in the North Central region. Based on the North Central region economy of $5.2 billion, this means that for every $100 produced in the region, $2 are directly or indirectly related to Central Lakes College. The direct impact of the college is $67 million, while the indirect impact in other industries was $29 million.
• The college and its students generate an estimated 1,252 jobs in the North Central region. These jobs included an estimated 993 direct jobs, and 259 additional indirect jobs, created by vendors, contractors, and businesses supplying inputs to the college and its students.
• Additionally, by educating its students, Central Lakes College enhances the productivity of both public and private organizations in Minnesota. Only considering the 602 degrees awarded by Central Lakes College, this is equivalent to $56.3 million of future value created in the state. (Source: Central Lakes College Economic Impact Study 2013)
See the Minnesota State Extraordinary Facts sheet by clicking here (pdf)
LEARN MORE ABOUT THE LEGISLATIVE SESSION AND ITS IMPACT ON CENTRAL LAKES COLLEGE:
• Follow Minnesota State on Twitter (twitter.com/mnscu)
• Follow any of these Minnesota State legislative session hashtags: #FundMinnesotaState, #54Campuses54Days, or #HEAPRisCHEAPER
• Visit the Minnesota State Legislative Session information page. (http://minnstate.edu/legislative/)