CLC Employment
All faculty and staff of Central Lakes College (Minnesota State College and University System) are employees of the State of Minnesota. Employment positions with the system generally fall into two categories: unclassified (ex: faculty, deans, director of programs, vice presidents) and classified service positions (ex: financial aid professionals, office and administrative specialists, maintenance workers). For more information on State of Minnesota employment options visit http://www.mn.gov/careers
Work Study Positions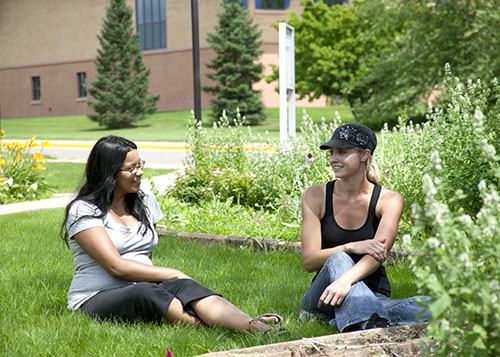 Work study is a financial aid program that pays a student for working. Work study may be awarded to a student when their financial aid file is complete and indicated an interest on the FAFSA (Free Application for Federal Student Aid). The work study award will be on the student's Official Award letter.
Student/Alumni Jobs
Placement service is offered free to students, alumni, former students, and employers in search of employment and placement opportunities through
Career Link
Students/Former Students/Alumni can update personal and academic profile, upload or create resumes, search for jobs and apply directly to the employer. Employers can post job and internship openings in academic programs provided by CLC, search for applicants and receive applicant resume package directly.
Student – As a currently enrolled student, you are registered in Career Link Sign into your account using your CLC Google email address as your username and create a password.  Your profile information has been uploaded but feel free to update and get started!
Alumni/Former Student – First, you will need to register with Career Link. Once approved, input your profile information, upload cover letters & resumes, search jobs and apply online!  Next time simply sign into your account.
Employer – You will first need to register for a new account.  Simply click "Register and Post Local Jobs" in Career Link to start the process.  Once approved, you can log in anytime to post jobs, search candidates and review resumes.
For information regarding jobs and job posting please contact:
Deb Norlin
Director of Career, Transfer & Placement Services
Brainerd Campus
dnorlin@clcmn.edu
Phone: 218-855-8156
Toll free: 1-800-933-0346 ext 8156
Central Lakes College reserves the right to edit and/or refuse employment listings for posting on this Website.
It is the policy of Central Lakes College to comply with federal and state law prohibiting discrimination in student admissions or treatment of students or employees on the basis of race, color, creed, sex, age, national origin, marital status, sexual preference, handicap, disability, status with regard to public assistance, or other protected groups. Upon request, this information will be made available in an alternative form.