Why Entrepreneurship Certificate at CLC?
• Students work directly with the on-campus Small Business Development Center to develop a business plan.
• CLC graduates score above the national average on the National Occupational Competency Testing Institute General Management Assessment.
• The faculty have more than 90 years of combined industry and education experience.
• Strong career placement.
• All classes are available online.
Program Information
ENTREPRENEURSHIP CERTIFICATE
Program Course Requirements
Required Core Courses:
BUSN 1102 Accounting for Non-Accountants (3 cr)
BUSN 1110 Marketing Principles (3 cr)
BUSN 1166 Business Communications (3 cr)
MGMT 1101 Entrepreneurship (3 cr)
MGMT 1150* Entrepreneurship Capstone (1 cr)
Total 13 Credits
Elective:
Student must choose an additional 3 credits from any of the courses with a BUSN, COMP, or MGMT prefix.
Total 3 Credits
GRADUATION REQUIREMENT – 16 CREDITS
Career Description: The opportunity to own a small business has been the American dream for many over the past century. Small businesses employ over half of all private sector employees and have generated 64 percent of net new jobs over the past 15 years. Small businesses have a presence in virtually every industry and occupation. Owners of small businesses often apply both technical knowledge and skills along with business management knowledge to create and operate a successful business venture. The Minnesota Department of Employment and Economic Development's recent data show a higher increase in new business starts in non-urban and rural areas of the state. Several initiatives promote and create growth of entrepreneurial activity in Greater Minnesota. Investing in small business development promotes the economic growth and vitality of the region.
Program Information: This program emphasizes the innovative and entrepreneurial skills required to success in the current business environment of continuous and unprecedented change. The ability to be responsive, flexible and creative lies at the heart of both new venture creation and ongoing businesses because each must anticipate, innovate and adapt in a rapidly changing world. The Entrepreneurism Certificate program is designed for those who are considering starting a business or current entrepreneurs who need the vital skills required to be a successful entrepreneur. Students experience all aspects of planning a new venture, from determining their personal vision to conducting market analysis to testing financial feasibility, drawing from the whole spectrum of business and management. The Entrepreneurship Certificate demonstrates why good planning leads to successful business performance. Students gain insight in how the various pieces of the business puzzle fit together for the venture to operate successfully.
Program Outcomes:
Graduates will be able to:
Perform financial management tasks;
Demonstrate effective written and oral business communications;
Access, analyze, and interpret relevant information specific to business strategies;
Create a business plan.
Career Opportunities: Completion of the program will provide the knowledge and skills necessary to successfully start and operate a small business. Students will also have the opportunity to work with the Small Business Development Center located on campus to develop successful business plans.
Instructors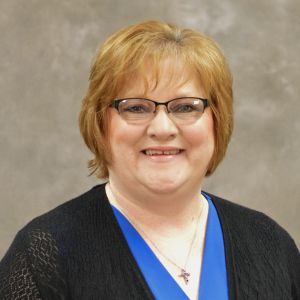 Georgina
Cavin
Business Management Instructor
Brainerd W207