Why choose Engineering A.S. Degree at CLC?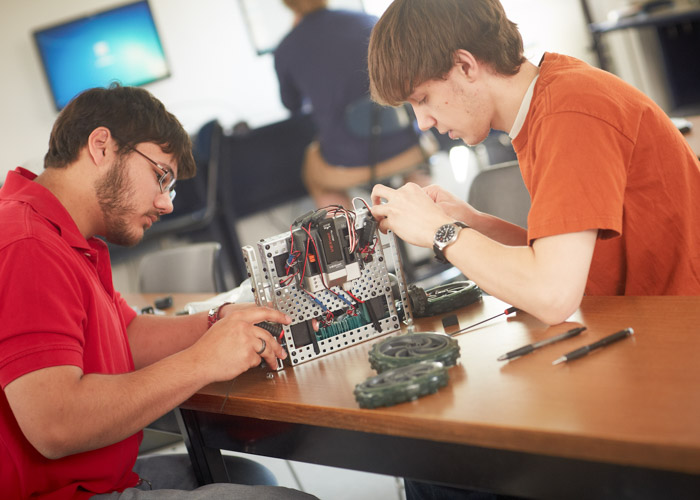 Bob Zbikowski
Bob Zbikowski has been teaching at community colleges for more than 25 years. His education includes Anoka-Ramsey Community College, The University of Minnesota-Minneapolis, and The University of Wisconsin- River Falls. He has taught classes in physics, engineering, mathematics, natural science and computer science. Today, he works jointly with Central Lakes College, Hibbing Community College, Ridgewater College, and Rochester Community and Technical College utilizing interactive television (ITV) technology.
Dr. Yoshi Hirai
Dr. Yoshi Hirai is a faculty member in both the Central Lakes College Physics department and the Engineering department. He obtained his Ph.D. degree in Physics from the University of Wisconsin-Madison after receiving multiple B.S. degrees in Engineering Mechanics and Astronautics as well as Physics from UW-Madison as an international student.
Dr. Hirai's interests include collaborating with local high school teachers on CIS Physics courses and working with local robotics coaches as a VEX Robotics regional coordinator. Central Lakes College students benefit from many hands on learning experiences in Dr. Hirai's courses such as the High-Altitude Ballooning project at CLC. He is an experimental condensed-matter physicist who teaches that science answers real questions and engineering solves real problems. Email Yoshi for more information