Brainerd Campus Dining
Campus Dining Food Service
Enjoy a tasty meal or grab a quick snack at one of our convenient cafe locations at the Brainerd and Staples campuses.
Mad Hugger Cafe at the Brainerd Campus
For Your CLC Catering Needs (big or small) contact Jen@3cheersmn.com or call 218-454-5494
Pick up a paper copy of our Catering Menu at the Cafe. View our Catering Menu online
The Mad Hugger Café has been a part of the CLC family for 5 years.  We are proud to bring our local food love to the college experience.  We cook everything we can from scratch, and love to introduce new foods to create new experiences.  The Mad Hugger covers it all; daily specials, salads, fried goodies, grab and go items, burgers, subs, and coffee. We are YOUR food service and strive to make everyday a great one. View our Meal Plans
Hours of Operation: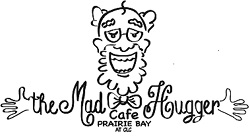 Breakfast goes from 7:30am to 10:30am
Lunch is served from 10:30am to 2pm daily.
The cafe is not open for dinner.
Staples Campus Dining
Cast Iron Grill at the Staples Campus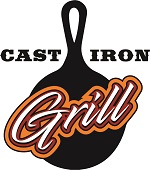 Operated by Consolidated Management Company
Consolidated Management offers superior college cafeteria management. This is not your typical lunchroom. Nutritious food is served by team members whose passion is serving you, and we provide a value that meets your budget. We offer you Friendly, Fresh and Fit Food service.
Hours of Operation:
Breakfast and Lunch are served from 7:30 am to 1:00 pm.
Punch-A-Lunch
A prepaid reloadable card
Tired of hassling with cash during lunch? Try the new Punch-a-Lunchcard. It's easy and hassle free.
Purchase a Punch-a-Lunchcard for $20 or more and use it in the Dining Center/Cafeteria anytime during regular service hours. Enjoy the convenience of prepaid snacks and meals. You can recharge/reload the card at any time.
**Your Punch-a-Lunch card will be sent to you unless school opening is less than three weeks away.**