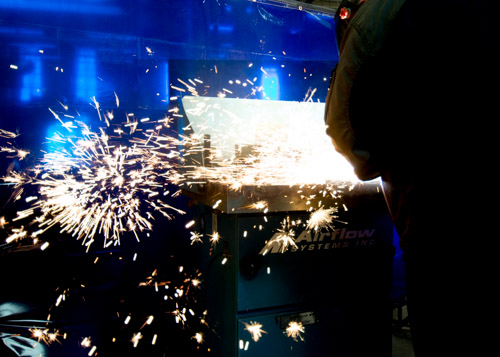 Welcome!
Central Lakes College Customized Training and Continuing Education is dedicated to providing programming for individuals and organizations seeking to maximize skills and applications, while creating growth opportunities for the future with an ever-changing society.
Continuing Education
Continuing Education offers a wide range of continuing education (open enrollment, non-credit) programs that are easily accessible and affordable. Individuals can gain new skills and knowledge, or keep their professional training up to date. Contact us today to get started! Browse courses here
Customized Training
With the goal of becoming your long-term educational partner, our professionals will work with your company to identify your specific training needs. We build customized courses with learning objectives that are tied directly to your organization's strategic plan to enrich skills, increase productivity, and improve revenue growth.
Please contact the staff at Customized Training and Continuing Education to learn more about how Central Lakes College can meet your needs.
Contact Customized Training
Brainerd Campus
501 West College Drive – Brainerd, MN 56401
Staples Campus
1830 Airport Road – Staples, MN 56479
Office: 218-855-8118
Toll Free: 800.933.0346 x 8118
Fax: 218-855-8141
training@clcmn.edu
Our Staff

Small Business Development Center (SBDC)
Who We Are
The North Central Minnesota Small Business Development Center (SBDC) is a grant funded program at Central Lakes College. We provide information, training and one on one consulting to small business owners, individuals who want to start a business, and those who are interested in buying or selling a business. Our consulting is provided at no cost to our clients and training programs are generally provided at a modest cost. Central Lakes College has served small businesses in the region for 30 years through the SBDC program. The SBDC is funded in part through a Cooperative Agreement with the U.S. Small Business Administration, Minnesota Department of Employment and Economic Development and regional support partners.
What We Do
The SBDC offers confidential one-on-one consulting at no cost to qualified individuals or business owners. We can help you identify, understand and overcome the challenges of running a successful business.
We provide relevant, realistic and sound advice you can trust in such areas as:
• Access to capital and loan packaging
• Financial review, assessment and management
• General marketing and research
• Marketing plan assessment and development
• Business start-up/purchase feasibility
• Start-up considerations
• Business plan development
• Succession and strategic planning
How-To Reach Us
If you want to learn more about our services or are ready to request assistance you can reach us in a number of ways. You can get more information at our website. You can contact us by telephone at (218) 855-8140 or e-mail us at gbergman@clcmn.edu or training@clcmn.edu
If you are ready to request our consulting services just click here: http://mnsbdc.ecenterdirect.com/ClientPresignup.action?centerID=8