Why Choose Child Development Certificate at CLC?
• Experienced Instructors – program instructors have more than 60 years combined experience in special education, childcare, and vocational rehabilitation/counseling.
• Placement – graduates have enjoyed nearly 100% career related job placement.
• Flexible and Convenient – combination of hybrid and online courses allows for flexible student work time and weekly connections to faculty and classmates.
• Articulated Credits – CLC has agreements with eight area high schools to accept high school child development course work.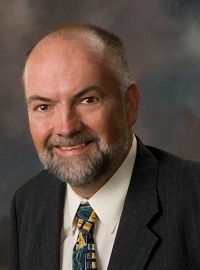 Stephen Larson
M S. Degree Rehabilitation Counseling, Career Rehabilitation Counselor, Minnesota State Services for the Blind, Certified Rehabilitation Counselor, Commission on Rehabilitation Counselor Certification, past president of the Minnesota Rehabilitation Association, graduate of the Education Policy Fellowship Program, 29 years of experience promoting the success of children and adults with disabilities in school, work and independent living. Email Stephen for more information
Cynthia Tougas-Mann
B.S. degree in Early Childhood Education, ESL emphasis, pursuing Master's in Curriculum and Instruction. Experience in center-based childcare, Head Start, School Readiness, ECFE. 10 years experience as an instructor in higher education. Serves on local food shelf and community Santa Anonymous committees. She enjoys exploring MN with her children and attending their school sporting events. Email Cynthia for more information