The purpose of the Career & Placement Services Department is to support and empower the Central Lakes College community with the resources, skills, and knowledge necessary to be successful with in career exploration, educational planning, job preparation and employment search.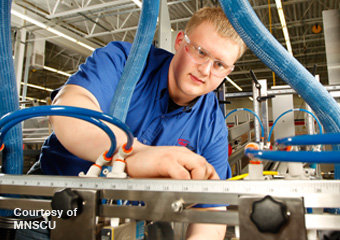 Student / Alumni
GPS LifePlan is a great resource to assess interests, explore careers, and develop plans that will lead to student success.
The Minnesota Career Information System (MCIS) allows students to research job descriptions, salary, job outlook, and educational requirements. (Please contact the Career & Placement Services Office for login information).
InterviewStream, is an innovative tool that allows students to practice and evaluate their interview techniques through online interactive video.
CLC Graduates report and update their employment or educational status on the Graduate Survey
CLC Placement Statistics (pdf) show the related employment rate for graduates from the career and technical programs.