The Brainerd Community Theatre, part of the Central Lakes Community Performing Arts Center, serves as a cultural hub for the Brainerd Lakes area, and enjoys a 45 year tradition of providing year-round theatre entertainment.  Students and community members alike are welcome to be a part of the productions, both onstage and backstage.  Productions are staged year-round, with a robust summer theatre program serving the resort population of the area.
You do not need to be enrolled at Central Lakes College for a chance to be onstage or to be a part of a production. Volunteers are always needed to assist with backstage crew, set construction and ushering. Auditions are officially announced on our events calendar, by email, and on social media. If you are not currently on our audition email list and would like to be added, email your request to clctheatre@clcmn.edu.  You will receive updates about auditions, upcoming shows, the latest changes, and ticket discounts. We are spam-free and you may opt-out anytime.
Want to get involved? Contact us to learn about auditions, backstage volunteer opportunities, ushering, and generally helping out. Help put the 'community' back into 'community theatre'!
Meet the Cast of "Play On!"
Brainerd Community Theatre's summer 2017 production of Play On! opens June 6. We've assembled a most exceptional cast of students and community members for laugh aloud, ruckus of a play. Performances will take place in the Chalberg Theatre on the Brainerd campus of Central Lakes College, June 6-8 & 13-15, 2017.
Bri Keran
(Polly Benish)
I have been performing since I was a wee little lass.  I have appeared in over 35 productions in the Brainerd Lakes area.  When I am not rehearsing or performing, you can find me working at the Crow Wing Food Co-op, hanging out with my awesome dog Petey, and/or consuming more coffee then any human should be able to consume.  Thank you for coming to this show and supporting the performing arts.  Enjoy!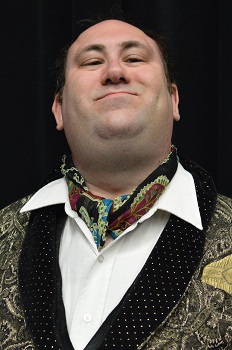 Marc Oliphant
(Henry Benish)
A life-long resident of the Brainerd Lakes area, I have been active in local theatre for many years. If you've come to see a show in the past, you may have seen me in Chicago, Noises Off, The Foreigner, or most recently, Cat on a Hot Tin Roof. Every once in a while though, I do step backstage and have been the stage manager for Steel Magnolias, Nunsense and Clarence Darrow. Working on Play On! has been a lot fun and I thank you for coming and hope you enjoy the show!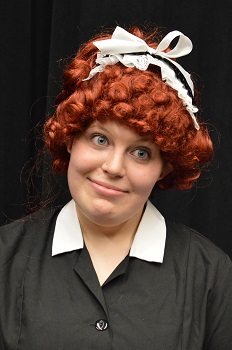 Michelle Waldoch
(Marla "Smitty" Smith)
I fell in love with doing theatre during my senior year in high school. I would like to say thank-you to Kathy Detloff for allowing me to be a part of the two productions in my senior year, UFF-Da! and To See the Stars. I am so grateful to a part of this hilarious show. I've had a blast working with Patrick and the rest of the cast. I hope you enjoy Play On! as much as I have.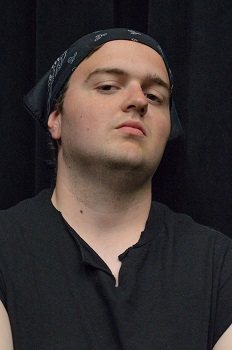 Clayton Castle
(Louie)
I am excited to be making my BCT debut in Play On!.  Some of my favorite theatre roles have been Malcolm in Bedroom Farce, John in The Lion in Winter, and Bob Schroeder in Beau Jest. I have been in other shows such as Oklahoma, 9 to 5, The Best Little Whorehouse in Texas, and Joseph and the Amazing Technicolor Dreamcoat. I just moved to Minnesota in February from Cincinnati, Ohio and am still amazed by how the Brainerd Lakes community has welcomed me, including BCT! I'd like to thank my family and friends for all of their love and support, as well as Patrick Spradlin for this amazing opportunity.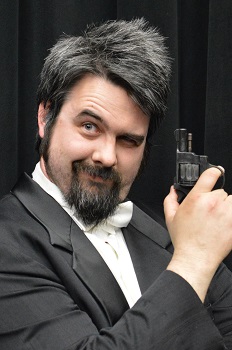 Shane Keran
(Saul Watson)
With the blessing of my loving wife, Christine, and our delightful sons, Caleb and Adam, I once again arrive to take up space on this stage.  I've been in numerous shows, but my most noteworthy role was when I was cast as Maria in The Sound of Music…or so it would have been had the director not regained sanity, realized that for me to play that role would have been an affront on human decency, and fired me.  I could go on making up stories that are only partly true, but the other people involved in the show want to let you know about themselves, so I'll just say…or rather write…I hope you enjoy our hijinks!
Nicholas Kory
(Billy Carewe)
Thank you for coming to see this play and supporting Brainerd Community Theatre! I was born and raised in the Brainerd Lakes area, and started acting as one of my many hobbies in 2013 with Dearly Departed. Since then I've appeared in A Servant of Two Masters, Flowers for Algernon, and The Mousetrap, among others. I am also a self-published author and game designer, and you can find more of my creative exploits at nicholaskory.com. Finally, I'd like to thank my wonderful wife, daughter and son for their love, patience, and support as I continue to explore the world of theatre, and I'd like to thank all of the cast and crew for helping to create a phenomenal show in Play On! Enjoy the performance!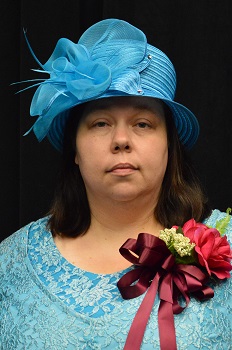 Jen Anderson
(Geraldine "Gerry" Dunbar)
I am excited to make my return to the Brainerd Community Theatre's Chalberg stage, having previously been seen as Kate in Brighton Beach Memoirs.  I have been seen in other productions in Little Falls, Pequot Lakes, Pine River and St. Cloud.  My "real" profession is as a Classroom Coordinator for Bi-Cap Head Start programs in Cass County.  I also am the Drama Director at Pine River-Backus High School and direct for PR-B Community Education as well.  Thank you to all of my super fans, friends and family for supporting my love of theatre and buying tickets! Much love to my husband Isaak and daughter Olivia.  Contrary to what my drama students may tell you…I am very rarely like Gerry at rehearsals…Enjoy the show!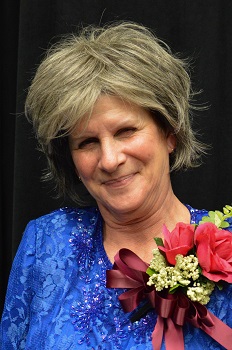 Rebecca Timmins
(Phyllis Montague)
When, at the age of three, my mother decided I would be the finale for her annual piano recital, I knew the stage was for me.  I sang my entire repertoire, "High Hopes" and "How Much is that Doggie in the Window", and the enthusiastic applause and laughter I heard informed me that I loved an audience.  Throughout the years, I have had the good fortune to be able to satisfy that love by singing, dancing and acting my way through wonderful shows.  My husband and I recently moved to the Brainerd Lakes area, and I am thrilled to be a part of this funny, farcical show.  It has been wonderful to work with Patrick and my fellow actors who have already graced the Brainerd Community Theatre stage and who have warmly welcomed me into their ranks.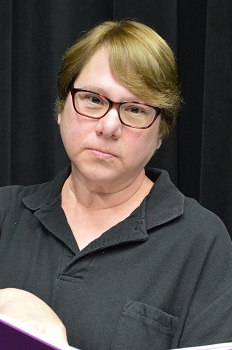 Beth Selinger
(Aggie Manville)
I have been involved in theatre since the tender age of ten with my first role being that of a villager caring for a live goat in a production of "Tea House of the August Moon." Seems I have come full circle having some I work with consider me an old goat! I was very fortunate to have graduated from the Performing Arts Foundation in New York and went on to work in many states doing years of acting, directing and technical work in theatre and movies. The best part of those years are the many wonderful, talented and loving people my life has been blessed with and the memories I will cherish for a lifetime. Speaking of blessings in my life, I would like to thank my husband, Dan who is my best agent, promoter and fan and to my three children and six grandchildren who sometimes can do nothing more than shake their heads and say, "Yup, that's my Nana!" Thank you for being here and please feel free to chortle, giggle or guffaw in all the right places!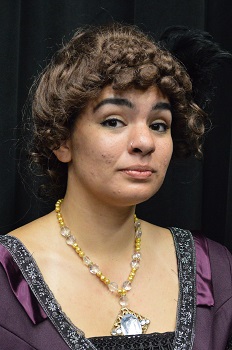 Emili Lane
(Violet Imbry)
I recently graduated from Central Lakes College with my AA degree.  At CLC one of my favorite classes was Patrick Spradlin's Acting I class.  Through that class I learned of Lamp Lighter Community Theater's production of Fond Farewell and was able to play Victoria, one of the leading roles.  I also had a smaller role in Seussical the Musical and The Boyfriend musical in high school.  I love to sing, dance and perform.
2016-17 Season:
Nunsense
Clarence Darrow
Flowers for Algernon
Cat on a Hot Tin Roof
Hansel and Gretel
2015-16 Season:
Steel Magnolias
Bill W. and Dr. Bob
The Seafarer
Relatively Speaking
Monty Python's Spamalot
2014-15 Season:
The Foreigner
The Mousetrap
The Servant of Two Masters
Blithe Spirit
The (Almost) Totally True Story of Hansel & Gretel
2013-14 Season:
The Rimers of Eldritch
I Hate Hamlet
Jack the Ripper, Monster of Whitechapel
The Weir
Dearly Departed
2012-13 Season:
The Glass Menagerie
A Funny Thing Happened on the Way to the Forum
Season's Greetings
The Diary of Anne Frank
Brighton Beach Memoirs