Agricultural and Energy Center Plan Summary
The Central Lakes College Ag and Energy Center is committed to providing leadership in crop applied research and demonstration including both field and horticultural crops, delivering education/training, and collaborating with industry.  Production practices provide revenue that supports sustainability of the Central Lakes College Ag and Energy Center as an enterprise of Central Lakes College.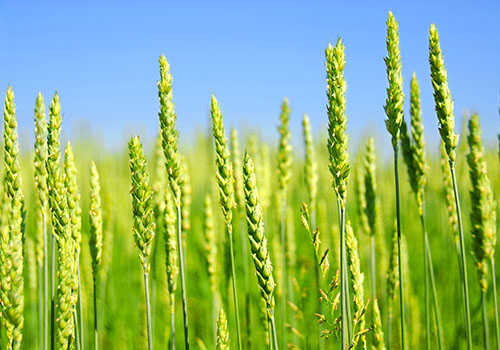 Central Lakes College is located in the upper middle region of the state of Minnesota.  Farm land in this region is transitional in nature, dividing the high quality agricultural land to the south and the forested lands to the north.
The region served is currently facing economic challenges with many jobs being part-time or seasonal. However, the area does have a diversified economy of industries which includes manufacturing, construction, financial services, forest-wood products, healthcare, printing, publishing & marketing, specialty firms and tourism. Public schools and colleges, along with the healthcare system and tourism, are the major employers in the area.
The 2017-2018 Strategic Plan was developed through a collaborative process with stakeholders form Central Lakes College, business and community leaders, and representatives from agricultural industries and institutions.  Valuable feedback was received and has been used as a basis for developing this new strategic plan.
As a result of the broad collaboration and participation in the planning process, goals have been developed for the Center along with purposes, process steps, and outcomes.  This plan will provide guidance for modifications to the existing 5-year work plan for the Center.  It will also provide direction to achieve the mission and vision of the Agricultural and Energy Center, resulting in an enhanced opportunity to provide partnership and leadership in agricultural and energy production and practices to support economic development for the region.
Central Lakes College Vision
CLC, Minnesota's leading Community and Technical College for lifelong learning.
Central Lakes College Mission
We Build Futures,
At Central Lakes College, we –
are committed to a supportive environment for the growth and development of students from diverse cultural, ethnic, economic, and educational backgrounds
offer liberal arts, technical education, and customized training programs of proven high-quality that are accessible and affordable and that lead to employment, skill enhancement, or transfer to other institutions of higher learning
anticipate and respond to the needs of business and industry in a globally competitive economy
encourage and support cultural enrichment, life-long learning, civic responsibility, and community development
Central Lakes College Values
These values guide individual and organizational behavior at Central Lakes College.
We –
Act with integrity
Embrace diversity
Act responsibly
Communicate effectively
Foster Relationships
Demonstrate fairness
Celebrate achievement 
Central Lakes College Strategic Goals
Goal 1:
Achieve consistent enrollment growth and improved retention rate.
Goal 2:
Offer flexible, accessible programs and services that are responsive to the changing employment and educational needs of the region and that foster successful transition to education and career advancement.
Goal 3:
Serve as a recognized leader in the region for innovation in community and economic vitality.
Goal 4:
Achieve institutional effectiveness through linkages in planning and resource allocation, assessment and continuous and enhanced communication.
Central Lakes College Agricultural and Energy Center
Our Mission:
Central Lakes College Ag and Energy Center builds futures as it delivers valuable products, services, and education which contribute to the economic vitality of the region.
Our Vision:
To be the premier Ag and Energy Center known for leadership and collaboration in innovative demonstration, research, education, and training.  
Strategic Goals: 
Goal 1:
Develop and deliver multi-faceted education, training, and outreach that meets the needs of the agriculture workforce, K-16 education, the greater business community, and the local community.
Goal 2:
Expand the research activities of the Center, including upgrading of research equipment, by maintaining current partnerships and building new partnerships and focusing a portion of our research on projects that benefit local area farmers.
Goal 3:
Demonstrate, promote, and showcase best management practices (BMPs) in agricultural technology and environmental stewardship while maintaining community citizenship when generating and evaluating data and disseminating results.
Goal 4:
Develop a comprehensive strategy that includes crop production, staffing needs, and aggressive pursuit of alternative funding sources to ensure the financial sustainability of the Center.
Goal 5:
Collaborate and build partnerships to showcase local food and heath in local communities.
Goal 6:
Develop and support a separate advisory committee for the Living Legacy Gardens.   
Expanding the Center's mission:
The CLC Ag Center has a rich history of demonstration and research in agricultural crop production and management.  From the beginning when irrigation was an emerging technology in the region to the point where irrigation became a common crop management tool; from the time when potential crops were researched at the Center to the point where the successful crops became accepted in the region; and from the start of a community garden to the point where the garden became another institution of pride in the area; the Ag Center has made many positive contributions.
During this time period, unique partnerships have been developed with the University of Minnesota, the Minnesota Department of Agriculture, Midwest Machinery, R. D. Offutt Company, and area agricultural businesses. These partnerships support the mission of the Ag Center and help to build on demonstration and research projects that provide value to the agricultural community.
Recommendations
Based on input from the Ag and Energy Center Planning Task Force, a series of recommendations were formulated for the 2017-2018 Strategic Plan.
The recommendations are targeted to 5 areas that support the goals listed previously.  Below is a brief overview:
Deliver education, training, consulting, and research
Expand existing partnerships and build new partnerships
Demonstrate technology and innovation
Implement public relations/public promotion plan
Market & Disseminate Information
Ag Advisory Note Summary from Jan. 31st
Strengths
Education
Research
Partnerships
Community Involvement
Weaknesses
Marketing-telling people who we are
Uniqueness of the Ag Center as a whole-entity unto itself
Lack of student involvement
Lack of communication to people in the community and who we are
Funds
Opportunities
Technology
Educating people on the different aspects of agriculture
Unbiased research
Water quality issues become more prevalent legislatively
Partnerships with the UMN
Focus on younger generations and introducing them to Ag
Threats
Public perception of agriculture as a whole
Community perception of the Ag Center as a competitor in production ag
Funds
Politics/Legislation/Administration changes
Name/Company
Andrew Schock – CMIC/Farmer
Andy Scobbie – UMN/Researcher
Becky Roelof – Living Legacy Gardens
Bob Rick – FBM Instructor
Bob Shafer – Former Director
Bobby Kempenich – Minnesota Valley Irrigation
Braden Halvorson – Midwest Machinery
Brian – The Bean Mill
Brian Kuehl – West Central
Bruce Berg – CLC/retired farmer
Cheryal Hills – Region Five
Chris Neal – CMIC/Farmer
Dale Schock – CMIC/Farmer
Dan Kaiser – UMN/Associate Professor
Del Lecy – CLC/Former Administration
Ed Uhlenkamp – FBM Instructor
Greg Cuomo – UMN Associate Dean for Research
Guy Bray – CHS/Agronomist
Hannah Barrett – Research Coordinator/CLC
Jake Bryce – Midwest Machinery
Jason Perala – CLC/technician
Jerel Nelsen – City of Staples
Jess Thew – Farmer
John Hlatkey – CLC/technician
John Reese – CLC/Maintenance
Name/Company
Jon Krause – CMIC/FBM Student/Farmer
Josh Stamper – MDA/Division Director
Kari Christenson – CLC/Administration
Kathryn Barrett – CLC college student
Keith Olander – Farm Director/CLC
Kelly Kohlman – RDO/Plant Manager
Ken Peterson – Aerial Spraying
Kyle Grinager – Farm Boys LLC
Lance Perius – Farmer
Kent Solberg – SFA/Livestock & Grazing
Martha Licari – CHS/Grain Procurement
Mary Klamm – S/M Schools
Mike Sams – CLC/Heavy Equipment
Nate Converse – FBM Instructor
Nick Mertens – Farmer
Norm Krause – Former Director/Farmer
Rodney Peterson – CMIC/Farmer
Roger Dukowitz – CMIC/Farmer
Ron Faber – UMN Becker Farm Manager
Ron Nelson – Ag Center Farm Manger/CLC
Ryan Perish – MDA/Soil Scientist
Sam Eisenbraun – Wensman Sales Rep.
Shirley Judd – CLC/Former Admin. Asst.
Thor Sellie – UMN/Researcher
Tiffany Hulinsky – Ag Coordinator/CLC